GfK's Map of the Month for November shows the distribution of the Corona Impact in Europe in 2020.
The Corona Impact illustrates the differences in loss of prosperity among private households as a result of the coronavirus crisis, thus facilitating both national and regional comparisons within Europe. Liechtenstein (index: 15.2; European average = 100), Switzerland (index: 26.1) and Sweden (index: 37.1) have suffered least as a result of the coronavirus crisis. Occupying last place among the 42 countries in the rankings is Turkey (index: 281.2), where the Corona Impact is more than 2.8 times the European average.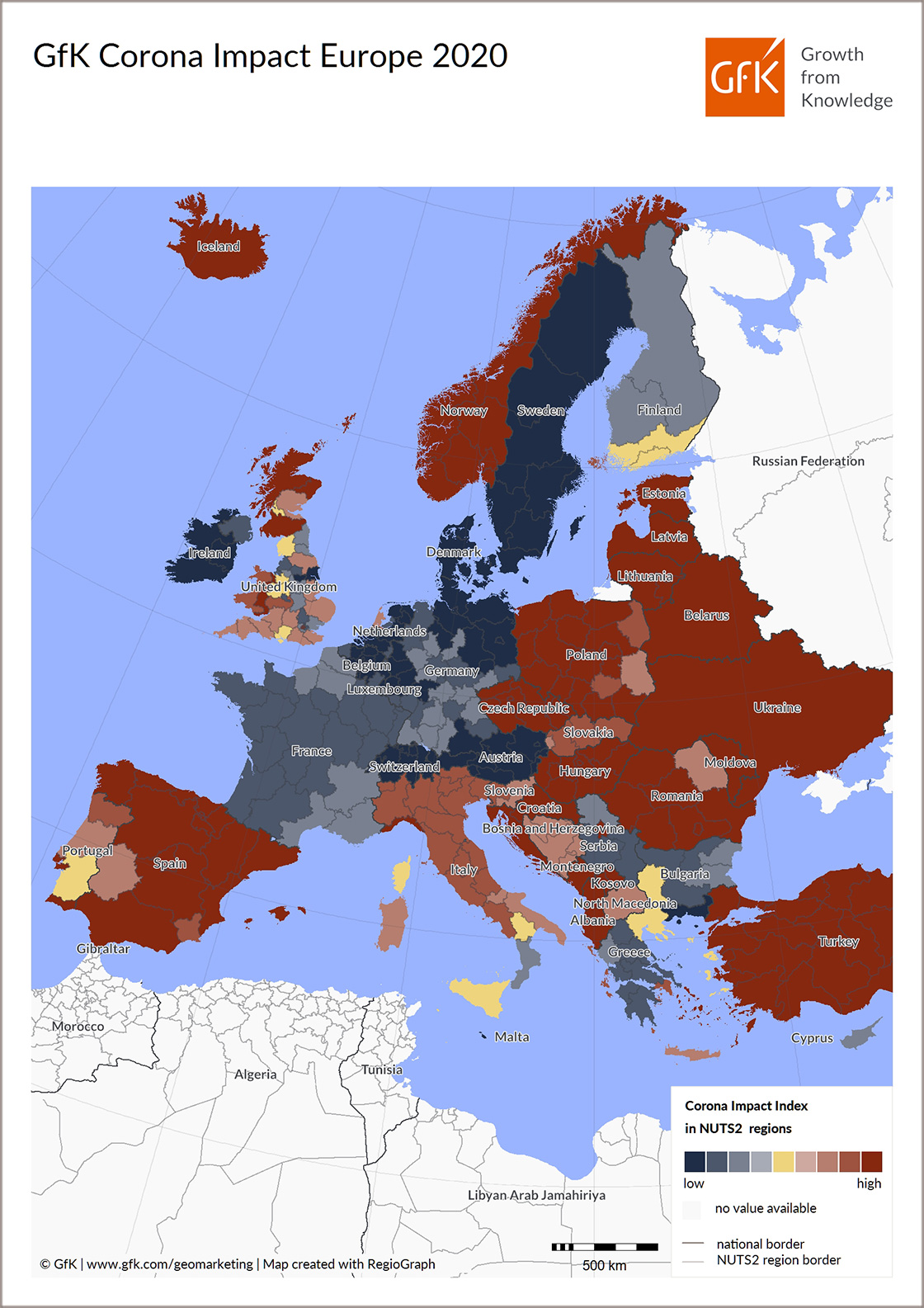 More results about GfK's Corona Impact and purchasing power for Europe can be found in our recent press release.
The map may be freely distributed and reproduced if the following attribution is included: "Illustration: GfK".
---
GfK GeoMarketing is a member of GfK Group
GfK GeoMarketing GmbH, Bruchsal, Germany, commercial register Mannheim HRB 250872; Managing director: Doris Steffen
This email and any attachments may contain confidential or privileged information. Please note that unauthorized copying, disclosure or distribution of the material in this email is not permitted.