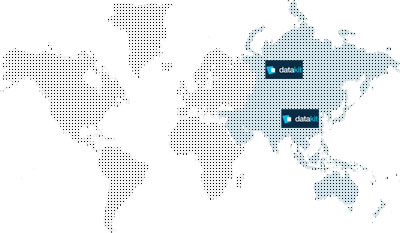 April 24, 14 by Datakit
Datakit, a leading CAD data exchange company, has taken a new step towards the conquest of the Chinese and Russian markets, following the recent signing of agreements with local resellers.
The past few months, Datakit has focused on Russian and Chinese markets, especially by going at Open Innovations Exhibition to present its products to the Russian industry, by joining the French High Technology Federation (FHTF), whose goal is to promote French know-how regarding High-Technology to international markets, and through its CEO, Francis CADIN, who is currently doing a world tour to meet many foreign partners, and will pass through Russia and China.
These actions have been successful: Two companies have heard about Datakit products and are now interested in reselling it in their country.
One of these companies, Itorum, is Russian, the other, Batlsoft, is Chinese. These are the very first Datakit resellers in these countries.
These two new partnerships will allow Chinese and Russian industrial to obtain CAD converters from local companies, which will better guide them in their choice, given the specificity of these markets.
Contact information of these new Datakit resellers are available on this page.
About Datakit
Datakit is a privately held and leading company founded in 1994, specialized in CAD data exchange solutions and services. It offers standalone converters, plug-ins and SDK that analyze, heal and export a large number of CAD formats. Datakit exposes a wide range of geometrical and semantic data (assemblies, annotations, metadata…) through its varied range of products. It also provides support services for the migration of CAD databases to help customers choose the best data transfer solutions. It works closely together with independent software vendors that currently integrate its CAD data exchange solutions to their own software.
For more information, please visit us at www.datakit.com.